Chic, Modern, and Elegant: Jenna and Josh's Unforgettable Wedding at Union Trust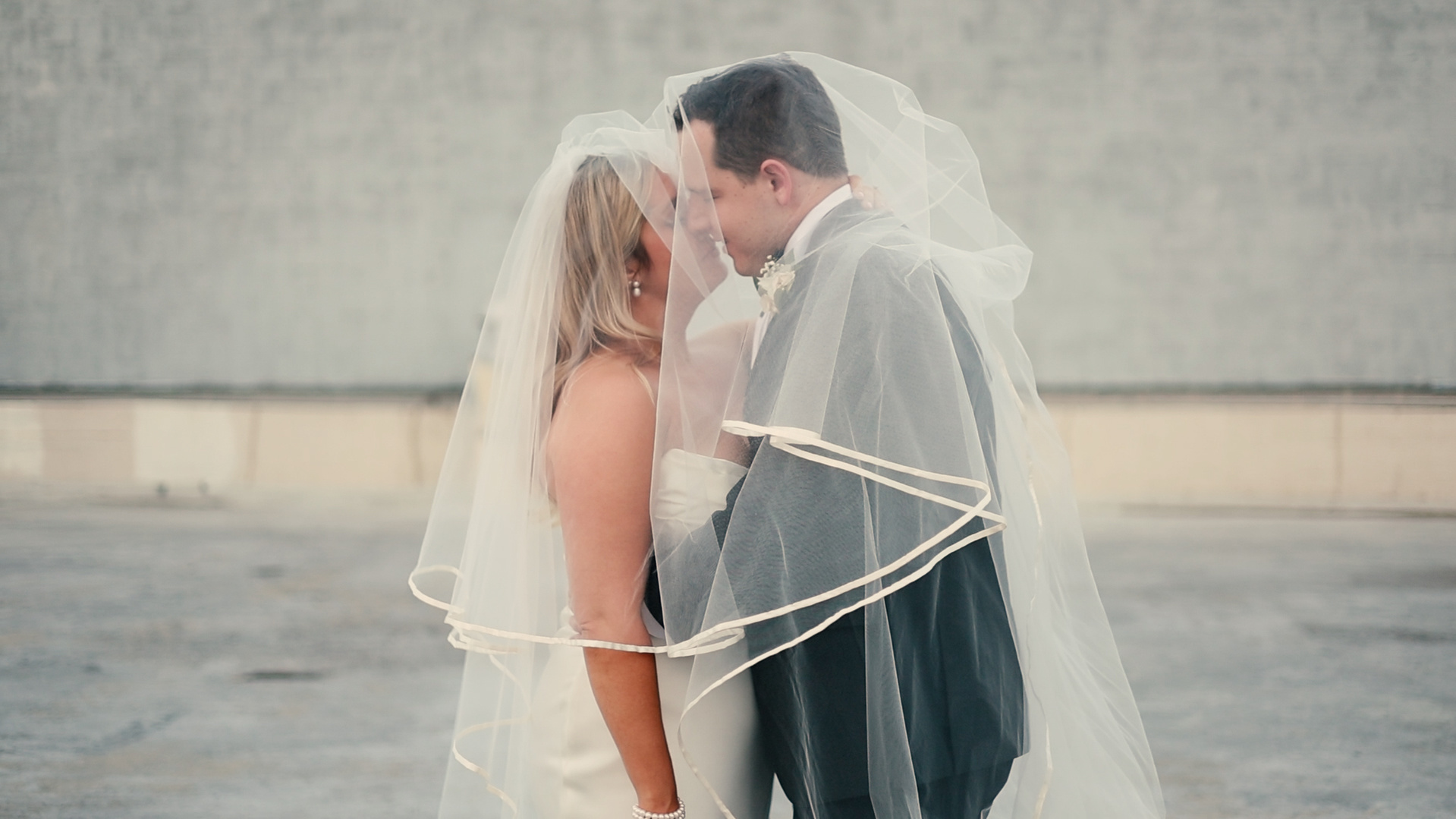 When it comes to capturing timeless moments of love, there's nothing quite like a wedding. Every love story is unique, and as a Philadelphia wedding videographer, I have the privilege of witnessing and documenting these beautiful stories. One wedding that will forever hold a special place in my heart is that of Jenna and Josh, a couple whose love and style made their big day an absolute delight to film.
Jenna and Josh chose the historic Union Trust in the heart of Philadelphia as the backdrop for their special day. The venue's chic, modern, and elegant design perfectly matched the couple's sophisticated style. From the moment I walked into Union Trust, I knew this wedding was going to be something extraordinary.

Before the ceremony, we embarked on a portrait adventure around Old City, taking advantage of the picturesque surroundings. The beautiful gardens served as a stunning backdrop, adding an extra layer of enchantment to Jenna and Josh's love story. These moments allowed me to capture the couple's love in its purest form, amidst the charm of Philadelphia's historic streets.

The ceremony was held inside the elegant Union Trust building, where a close friend of the couple officiated, adding a personal and heartfelt touch to the proceedings. Jenna and Josh's vows were a perfect blend of humor and sweetness, leaving everyone in attendance with tears of joy and laughter.

One of the most unforgettable moments of the day was when Jenna and Josh stole away from the reception during sunset for a private portrait session on the roof of the parking garage next door. It was an unexpected location that turned out to be absolutely amazing, with the golden sun setting behind them, creating a breathtaking backdrop for their love story.

As the evening unfolded, the party came to life with a vibrant celebration that included a traditional hora and lots of dancing. The sparkler entrances were nothing short of spectacular, illuminating the night with the couple's radiant love. The speeches by friends and family added a delightful touch, revealing the deep connections and love that surrounded Jenna and Josh.

The night culminated with Jenna and Josh dancing the night away with their closest friends and family. The dance floor was alive with energy and joy, a true testament to the love and happiness that filled the room.

In conclusion, Jenna and Josh's wedding at Union Trust in Philadelphia was a day filled with chic elegance, modern style, and timeless moments of love. As a wedding videographer, I feel incredibly fortunate to have been a part of this unforgettable celebration. Their love story is a reminder of the magic that happens when two people come together to create a lifetime of memories.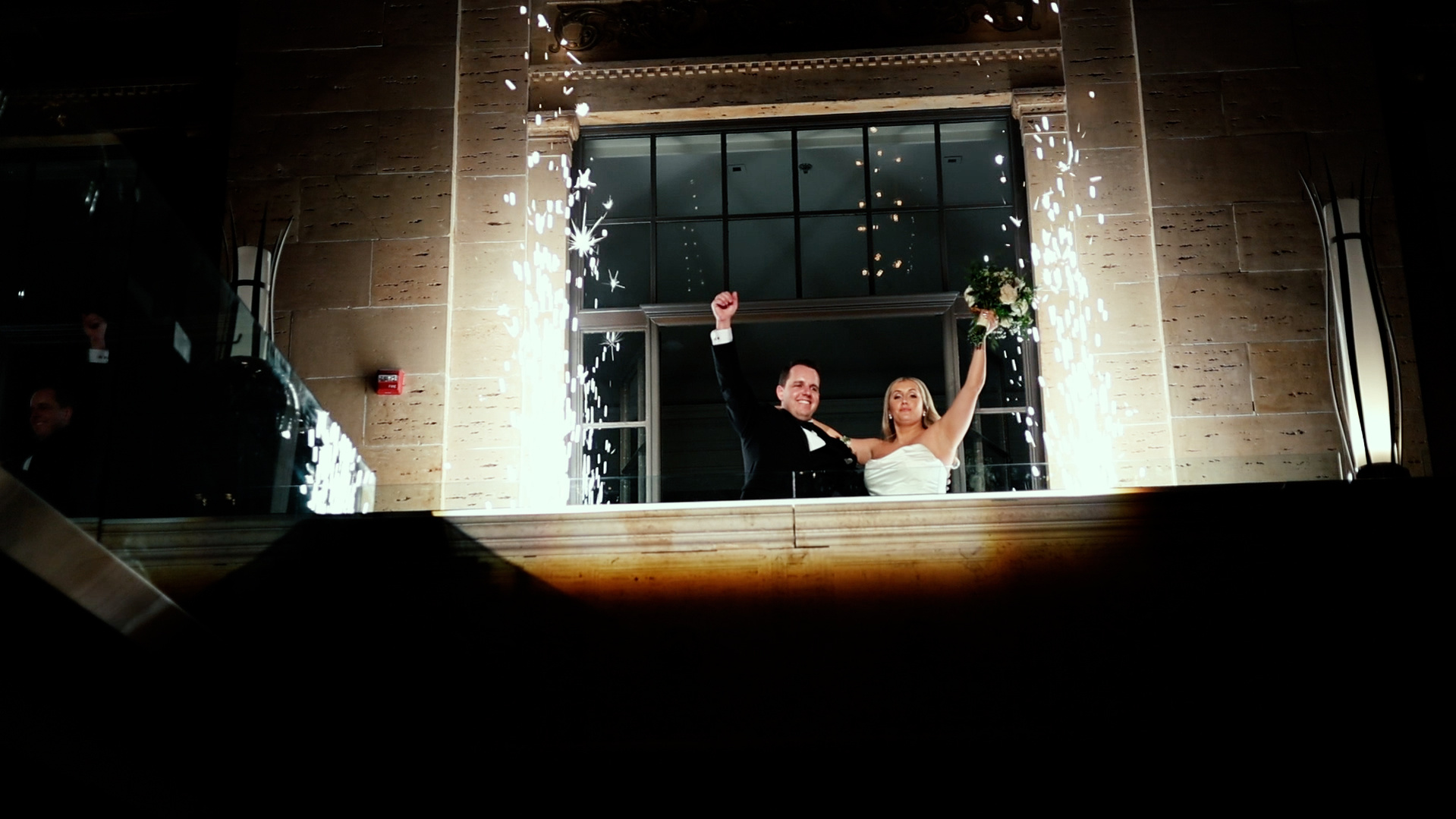 To Jenna and Josh, I wish you a lifetime filled with happiness, laughter, and more unforgettable moments. Thank you for allowing me to be a part of your beautiful journey.
If you're planning your own wedding and are looking for a videographer to capture your unique love story, don't hesitate to reach out. I'd love to help you create lasting memories that you can cherish for years to come.
A special acknowledgement to all the vendors who helped make this day complete:
Venue and Catering: Union Trust by Finley Catering
Photography: Honeyscout Photography
Florist: Florals by Jess
HMU: JM&Co
Dress: Watters